People matter
"What's the difference between us and our competitors? Our people!"

By
Bob Trebilcock
·
July 6, 2016
Latest News
Procurement is getting its digitized act together
Third Party Risk: Too Close for Comfort
Pacific Basin conflict and its impact on high tech manufacturing
The New York Shipping Exchange steps up its game to serve "digitized" logistics
What Maersk Really Means About Global Integration
More News
Latest Resource
Third Party Risk: Too Close for Comfort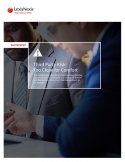 You've got a handle on many of the potential supply chain "disrupters" that can paralyze your business. But the real risk is embedded in areas you may have overlooked.
All Resources
By
Bob Trebilcock
·
July 6, 2016
"What's the difference between us and our competitors? Our people!" I can't think of an organization that doesn't publicly state that its people are its most important asset. Yet, anyone who has been in the workforce for any length of time knows that when the rubber hits the road—or something else hits the fan—people are usually the first casualty of cost cutting. It's far easier to free up your talent for "other opportunities" than it is to close a plant or sell a fleet of trucks.
And yet, gauging by the number of "We're hiring" signs I see at exhibitors' booths at major industry events like APICS, CSCMP and ISM, I wonder if that's starting to change. Given that many organizations cut their staffs to the bone following the financial crisis and the oft-written talent shortage, perhaps more organizations, including supply chain organizations, are beginning to rethink their hiring and retention strategies. Perhaps "People matter" is more than a slogan but an emerging strategy.
The "power of people" is the theme for the July/ August issue of Supply Chain Management Review. We lead off with "Beyond demographics," an article by Amydee and Stanley Fawcett who argue that the talent crisis isn't just one of demographics. Instead, supply chain management organizations may need to rethink their basic approaches to recruiting, retention and even technology.
Driving home that point is a look inside Walgreens' new recruitment strategy. One of the world's largest drug store chains, Walgreens is in the midst of a supply chain transformation. The next challenge, Walgreens' executives write, is to find new ways to work with academic institutions as well as its current employees to get the skill sets it needs to operate in this new environment.
We also take two looks at the people managing today's supply chains. The first is a portrait of senior managers based on a survey we conducted in conjunction with APICS Supply Chain Council. Next, we interviewed four 30-something managers to get a look at tomorrow's leaders.
We round things out with an article on the challenges of insourcing supply chain processes by Michigan State's Sriram Narayanan and Rand Stille, a vice president with Universal Logistics Holdings. The authors offer five tips for organizations to consider if they want to successfully bring outsourced services back home.
As always, I look forward to hearing from you with any comments or suggestions for future stories in SCMR at .(JavaScript must be enabled to view this email address).
July 7, 2016
About the Author
Bob Trebilcock Bob Trebilcock, editorial director, has covered materials handling, technology, logistics and supply chain topics for nearly 30 years. In addition to Supply Chain Management Review, he is also Executive Editor of Modern Materials Handling. A graduate of Bowling Green State University, Trebilcock lives in Keene, NH. He can be reached at 603-357-0484.
Subscribe to Supply Chain Management Review Magazine!
Subscribe today. Don't Miss Out!
Get in-depth coverage from industry experts with proven techniques for cutting supply chain costs and case studies in supply chain best practices.
Start Your Subscription Today!
Latest Whitepaper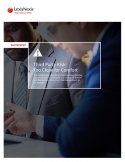 Third Party Risk: Too Close for Comfort
You've got a handle on many of the potential supply chain "disrupters" that can paralyze your business. But the real risk is embedded in areas you may have overlooked.
Download Today!
From the January-February 2018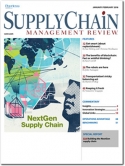 Get Smart (about replenishment)
The Benefits of Blockchain: Fact or Wishful Thinking?
View More From this Issue