Tech Innovation Creates Some Jobs But Puts Others at Risk
The dramatic opening of the global economy, combined with the rapid pace of technological change, have improved the welfare and living standards of billions of people around the world, including its poorest citizens. But this process has necessarily been accompanied by and upheaval in the jobs market.

By
Patrick Burnson, Executive Editor
·
October 3, 2017
Latest News
Third Party Risk: Too Close for Comfort
The State of the DC Voice Market
AGVs: Predictably Flexible
Cold Chain Embraces Automated Storage
Rail Customer Coalition calls on White House to fill open STB positions
More News
Latest Resource
Third Party Risk: Too Close for Comfort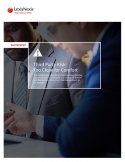 You've got a handle on many of the potential supply chain "disrupters" that can paralyze your business. But the real risk is embedded in areas you may have overlooked.
All Resources
By
Patrick Burnson, Executive Editor
·
October 3, 2017
The World Trade Organization (WTO) has produced its annual report this fall addressing "Trade, Technology, and Jobs." As one might expect, tracking all three trends is no easy task, especially when seeking solutions to global supply chain challenges.
"The evidence collected in the report suggests that success in facilitating adjustment involves finding an appropriate balance between labor market flexibility and employment security," says Roberto Azevêdo, the WTO's Director General. "While there is a range of approaches, and different policies will be appropriate in different circumstances, the core elements tend to include steps to facilitate labor adjustment and ensure that the benefits of economic progress are spread more widely."
The upcoming wave of technological advances, in particular artificial intelligence and robotics, raises a number of issues, including their impact on the future of jobs.
Some experts argue that history will repeat itself and the next wave of technological advances will replace many existing jobs but create new ones. Other experts disagree, arguing that the new wave of technologies is without precedent (in terms of speed, scale and force) and will replace human jobs at a massive scale, leading to a "jobless future."
While several studies and reports have attempted to estimate the share of jobs that are at high risk of automation, various methodologies and underlying assumptions lead to substantially different estimated shares of jobs vulnerable to automation. Furthermore, the estimated share of jobs at risk of automation tends to be larger in developing countries than in developed countries.
The estimated probability of automation does not, in any event, equal future unemployment, say WTO analysts. This is because the development, adoption and diffusion of future technologies will hinge on a number of factors, including feasibility, affordability, and the managerial culture within firms, as well as legal and regulatory frameworks and public acceptance.
While the debate remains unsettled and controversial, the upcoming technological progress is likely to continue being disruptive by having an impact on skills development, by making some skills obsolete but enhancing others and creating a need for new skills.
Autarky Concerns
WTO analysts also maintain that like technological change, trade increases productivity and welfare.
Opening up to trade increases a country's welfare in a number of ways: through static gains – for example, by allocating productive resources more efficiently through greater specialization – and through dynamic gains – by encouraging the exchange of ideas that in turn accelerates innovation. The static gains from trade alone are significant. Some estimates indicated that gains from trade can be as high as one-third of a country's GDP compared to autarky, otherwise known as "a closed economy."
Trade helps to allocate resources to the most productive activity in each country; however, like technological change, it simultaneously requires workers to adjust. The costs of these adjustments may be significant at the individual level and may require a policy response, but if considered for the whole economy, they are less than the overall gains from trade.
Many factors affect the costs of adjustment to trade or technological change, including aggregate savings and investment behavior, business cycles, the initial industrial structure and the tariffs applied to particular sectors, and labor mobility.
Labor mobility is not just a matter of regulation, analysts stress. The ease with which import-competing workers adjust to rising imports also depends on how diversified their own local labor markets are.
High tech "gig" jobs
Finally, another global trend gaining traction is the "Uberization" of supply chain providers and how that is creating jobs in a new sharing economy.
Gartner analyst, Kevin O'Marah, notes recently in his SCM World newsletter that from a purely economic perspective, the easy crossover rests on an extraordinarily efficient mechanism for matching volatile, momentary demand for relatively commoditized assets and labor with supply in a high-visibility, open market.
"Preliminary 2017 data from our annual Future of Supply Chain survey confirms a steep growth trend of acceptance in practitioner circles that sharing economy innovations are disruptive and important to supply chain strategy," he says. "In fact, the share of supply chain professionals worldwide who view uberization favorably has increased more than fourfold since 2014."
Since the stated purpose of the WTO is to ensure that global trade commences smoothly, freely and predictably, we look forward to how its economists will address this unprecedented phenomenon in its next annual report. Advances in "apps" and liberalization of labor laws deserve greater scrutiny by this august body as it creates and embodies the legal ground rules for global trade among member nations and thus offers a system for international commerce.
Technological advances and trade opening have yielded enormous benefits for economies overall, but they can also adversely affect specific groups and regions – a problem which a number of countries are currently struggling to address. A key problem is the mismatch, or "friction," between the new skills demanded by an increasingly information-driven global economy and the older skill set of many workers. People need more creative and effective help in adjusting to economic change, irrespective of whether it is driven by technology or trade.
Today's labor market problems are largely traceable to domestic policy shortcomings, but a failure to find answers could have global ramifications. By providing a forum where governments can meet, talk and negotiate, the WTO may still offer the best platform for governments to arrive at cooperative "win- win" approaches to the opportunities of ongoing global economic change.
October 3, 2017
About the Author
Patrick Burnson, Executive Editor Patrick Burnson is executive editor for
Logistics Management
and
Supply Chain Management Review
magazines and web sites. Patrick is a widely-published writer and editor who has spent most of his career covering international trade, global logistics, and supply chain management. He lives and works in San Francisco, providing readers with a Pacific Rim perspective on industry trends and forecasts. You can reach him directly at
[email protected]
Subscribe to Supply Chain Management Review Magazine!
Subscribe today. Don't Miss Out!
Get in-depth coverage from industry experts with proven techniques for cutting supply chain costs and case studies in supply chain best practices.
Start Your Subscription Today!
Latest Whitepaper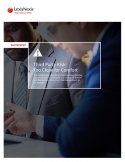 Third Party Risk: Too Close for Comfort
You've got a handle on many of the potential supply chain "disrupters" that can paralyze your business. But the real risk is embedded in areas you may have overlooked.
Download Today!
From the December 2017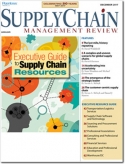 Transportation Trends: The last mile, history repeating
Economic Outlook: A Complex and Uneven Scenario for Global Supply Chains
View More From this Issue