Special Digital Issue: The Power of Supply Chain Certifications
Our Editor's help Make the Case for certification, as well as provide what we believe is the most comprehensive listing of recognized certification programs available.

By
SCMR Staff
·
January 26, 2018
Download Now!
Sponsored by:
Latest News
Procurement is getting its digitized act together
Third Party Risk: Too Close for Comfort
Pacific Basin conflict and its impact on high tech manufacturing
The New York Shipping Exchange steps up its game to serve "digitized" logistics
What Maersk Really Means About Global Integration
More News
By
SCMR Staff
· January 26, 2018
Inside this issue…
National Industry Certifications are Closing the Skills Gap
Supply Chain Certifications: Not a "One and Done" Exercise
Measuring the Value of Supply Chain Executive Education
Certification: The Career Enhancer
The Real Value of Supply Chain Certification
Download Now!
Subscribe to Supply Chain Management Review Magazine!
Subscribe today. Don't Miss Out!
Get in-depth coverage from industry experts with proven techniques for cutting supply chain costs and case studies in supply chain best practices.
Start Your Subscription Today!
Latest Whitepaper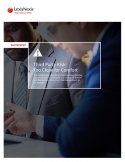 Third Party Risk: Too Close for Comfort
You've got a handle on many of the potential supply chain "disrupters" that can paralyze your business. But the real risk is embedded in areas you may have overlooked.
Download Today!
From the January-February 2018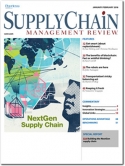 Get Smart (about replenishment)
The Benefits of Blockchain: Fact or Wishful Thinking?
View More From this Issue