S&OP Best Practice: It's All About Integration
Your company's S&OP process will not achieve true integration without adequate attention being paid to the three mechanisms of organizational structure, process, and culture.

By
Mark Moon, PhD
·
April 23, 2014
Latest News
Procurement is getting its digitized act together
Third Party Risk: Too Close for Comfort
Pacific Basin conflict and its impact on high tech manufacturing
The New York Shipping Exchange steps up its game to serve "digitized" logistics
What Maersk Really Means About Global Integration
More News
Latest Resource
Third Party Risk: Too Close for Comfort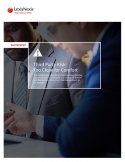 You've got a handle on many of the potential supply chain "disrupters" that can paralyze your business. But the real risk is embedded in areas you may have overlooked.
All Resources
By
Mark Moon, PhD
·
April 23, 2014
Editor's Note: This feature was contributed by Mark Moon, PhD, The University of Tennessee, Knoxville
College of Business Administration, Department of Marketing and Supply Chain Management
I have talked about, and written about, "Demand and Supply Integration" (DSI) for quite some time. Many call it "Sales and Operations Planning" (S&OP), while others like the term "Integrated Business Planning" (IBP). But whatever term is used, it describes the process designed to take demand information, match it up against supply capability and financial objectives, and make both tactical and strategic decisions about what to do in the future.
Regardless of the label used, these processes are all about integration. In this article, I'll talk about what constitutes true integration and offer some ideas for how companies can improve their S&OP (or DSI or IBP) processes, and achieve true integration.
If we look to Merriam-Webster for a definition of integration, we find: "to combine (two or more things) to form or create something; to make (something) a part of another larger thing; to make (a person or group) part of a larger group or organization." As I read this definition, and think about integration in a business enterprise, I'm drawn to the idea of creating a single entity out of multiple entities, or possibly having multiple entities behave as if they were a single entity. So how does this apply in these business-planning processes that we call S&OP, or DSI, or IBP?
It applies in the sense that when true integration has occurred, multiple entities behave as one to achieve overarching organizational goals. We've all seen it – salespeople overstate their demand forecasts so there will be plenty of products available for their customers. Inventory grows. Good for salespeople, but bad for the enterprise—each following different goals. Operations sources components in low-labor-cost countries, limiting the ability to respond quickly to changes in the marketplace. Good for operations, but bad for the enterprise— each following different goals.

How Does Integration Happen?
Integration happens when different groups (sales, marketing, supply chain, finance) act in the pursuit of a single set of goals rather than in pursuit of the "sales goal" or the "supply chain goal." But how do you get there, especially in a complex, potentially global enterprise? In my experience working with companies, I've seen three mechanisms that are available to try to bring about this worthy outcome of "integration" —organizational structure, process, and culture.
Easily the most difficult, and certainly the most important, way to achieve integration is through influencing the organizational culture. Defining culture is difficult. Merriam-Webster defines it as "a way of thinking, behaving, or working that exists in a place or organization (such as a business)." How people think, how they interact with others, what they find important, how hard they work, how they dress—all of these and countless other criteria define an organization's culture. Some organizational cultures are supportive of integration, and some are resistant. Those that are resistant are characterized by each functional group having its own unique culture, and the people are distrustful, or even disdainful, of other functional groups' cultures.
On the other hand, a culture that promotes integration is one where people are pursuing common goals, regardless of the functional area in which they work. So what can a company do to create that integration-friendly culture? Or, what can a company do to transform an integration-unfriendly culture into one where integration can thrive? I've seen two approaches to addressing these problems, both of which must be addressed: top-down and bottom up.
Top-Down Culture Change
The older I get, the more I believe that leadership matters. The signals that people receive from those who are above them in an organization really do influence their behaviors, and their attitudes. What this means is that enterprise leaders must send very clear, consistent signals that integration is a business imperative, and that everyone must behave in this way. It is critical that all corporate leaders—CEOs, chief marketing officers, chief sales officers, chief supply officers, and the CFOs—must say, and more importantly do, everything possible to communicate that integrative behavior is expected.
The actions they take are more important than the words they say. They have to be willing to expend resources to get the right tools and people in place to support the integrative business processes. They have to be willing to look at measurement and incentive systems that are in place and to be sure that integrative behaviors are in fact rewarded. And they have to model those behaviors—they have to regularly attend and engage in the S&OP meetings and show willingness to sometimes sacrifice their own functional objectives in order to reach common objectives.
Bottom-Up Culture Change
Even with the most committed senior leaders on board the integration train, without the commitment of the front-line people, it won't work. Integration won't just happen because the CEO wants it to happen! So what can be done to drive these integrative behaviors on the part of the people actually doing the work? Two things drive bottom-up culture: incentive and measurement strategies, and education and training.
As my friend Tom Mentzer used to say, "What gets measured gets rewarded, and what gets rewarded gets done." So let's say, for example, that you want members of your sales team to really spend adequate time and attention on helping the demand planners do a better job of forecasting. If you want them to help forecast, but you don't measure their contribution, and you don't acknowledge that contribution in either their compensation structure or their performance plan, it's not surprising that they spend very little time on the task, or, even worse, that they intentionally provide bad information in order to advance a different agenda. People tend to do that for which they are measured and rewarded. So bottom-up cultural change can be initiated and reinforced by closely examining the way all people are measured and rewarded. Senior leaders need to look carefully at what drives individual decision-making, and their finding ways to measure and reward integrative action must be a priority.
The second way I've seen bottom-up culture change take place is through education and training. The training that is most impactful for driving organizational change is when individuals from multiple functional silos sit in a classroom together for a couple days and gain an appreciation for what people in the other functions deal with. Some of the most useful classroom experiences I have observed are when people from sales, marketing, logistics, procurement, operations, finance, and demand planning are all in the same training class. We often run a simulation— assigning salespeople to logistics roles, procurement people to marketing roles, or finance people to sales roles. It's amazing to see the light bulbs turn on when people really experience the effects that their non-integrative behaviors actually have on the company.
The take-away message, then, is that your company's S&OP process, whether it's new or been around for years, will not achieve its objective of true integration without adequate attention being paid to the three mechanisms of organizational structure, process, and culture. With a lot of focus on culture!
April 23, 2014
About the Author
Patrick Burnson, Executive Editor Patrick Burnson is executive editor for
Logistics Management
and
Supply Chain Management Review
magazines and web sites. Patrick is a widely-published writer and editor who has spent most of his career covering international trade, global logistics, and supply chain management. He lives and works in San Francisco, providing readers with a Pacific Rim perspective on industry trends and forecasts. You can reach him directly at
[email protected]
Subscribe to Supply Chain Management Review Magazine!
Subscribe today. Don't Miss Out!
Get in-depth coverage from industry experts with proven techniques for cutting supply chain costs and case studies in supply chain best practices.
Start Your Subscription Today!
Latest Whitepaper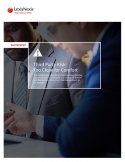 Third Party Risk: Too Close for Comfort
You've got a handle on many of the potential supply chain "disrupters" that can paralyze your business. But the real risk is embedded in areas you may have overlooked.
Download Today!
From the January-February 2018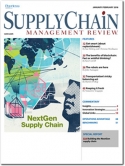 Get Smart (about replenishment)
The Benefits of Blockchain: Fact or Wishful Thinking?
View More From this Issue