Regional Winners Selected in 2018 Case Competition
APICS, Deloitte name seven talented teams to compete in finals of the best-in-class, global event

By
SCMR Staff
·
March 1, 2018
Latest News
Procurement is getting its digitized act together
Third Party Risk: Too Close for Comfort
Knight-Swift to add 400 trucks, drivers with Abilene tuck-in acquisition
Are CPOs Painted into a Corner?
Panjiva says trade fundamentals are strong, despite concerns over tariffs
More News
Latest Resource
Third Party Risk: Too Close for Comfort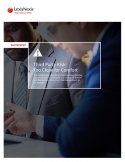 You've got a handle on many of the potential supply chain "disrupters" that can paralyze your business. But the real risk is embedded in areas you may have overlooked.
All Resources
By
SCMR Staff
·
March 1, 2018
Today APICS, the professional association for supply chain management, and Deloitte, the industry-leading professional services firm, announced the regional winners in the 2018 APICS Case Competition. APICS and Deloitte announced their collaboration on the industry competition, which aims to promote skills necessary for the supply chain profession, late last year. Teams participated from colleges and universities around the world, and the following seven were chosen to compete in the Finals at APICS 2018:
Atlanta Regional - Georgia Institute of Technology: Yuyan Wang, Jisoo Park, Lydia Mangiwa, Prateek Kushwaha
Amsterdam Regional - Indian Institute of Management Bangalore: Annesha Chaudhuri, Amit Kumar, Manish Jain
Chicago Regional - Bradley University: Matthew Kern, Heather Hawkins, Mark Hernandez, Logan Welling

Costa Mesa Regional - Harvey Mudd College: Bohan Gao, Anjaneya Malpani, Ramita Kondepudi, Peter Leung
Mexico City Regional - Instituto Tecnológico y de Estudios Superiores de Monterrey Querétaro: Eduardo Cervantes Gonzalez, Mariano Rodas Cardona, Carlos Manuel Arrieta Schmid, Jorge Lobo Romero
Parsippany Regional - Rensselaer Polytechnic Institute: Nick Ziter, Shaeed McLeod, Amanda Harrold, Xinze Li
Toronto Regional - University of Manitoba: Phuong Tran, Tyler Phill, Benjamin Robinson
Each of these teams comprise students at the undergraduate or graduate level. Teams were selected as winners for their exemplary real-world case solving skills and for their excellent grasp of end-to-end supply chain principles. Participating teams in the 2018 APICS Case Competition presented original solutions to a supply chain management problem, which involved challenging elements from across the supply chain skillset, including distribution, logistics, planning, inventory management and more.
"The APICS Case Competition advances the supply chain profession by promoting supply chain and logistics knowledge among students," said APICS CEO Abe Eshkenazi, CSCP, CPA, CAE. "On behalf of APICS and Deloitte, we are excited to showcase and support these talented students, who will shape the future of the profession."
"We look forward to seeing all of this year's participants begin impactful careers in supply chain," said Doug Gish, principal, Deloitte Consulting LLP, and supply chain and manufacturing operations service line leader. "This collaboration with APICS came about as a result of both organizations' desire to hone this field's future leaders. It's encouraging to see motivated students with the strategic skills and knowledge needed to manage next-generation supply chains."
For this year's competition, APICS and Deloitte collaborated on the design of the case problems and the scoring rubrics used for judging. Volunteers from the two organizations facilitated regional events and served as team mentors and judges. More than 200 teams entered the competition in October 2017, and the seven winners will move forward to compete at the finals this September in Chicago.
To see the full list of winners, and learn more about the 2018 APICS Case Competition, visit the APICS website:
March 1, 2018
Subscribe to Supply Chain Management Review Magazine!
Subscribe today. Don't Miss Out!
Get in-depth coverage from industry experts with proven techniques for cutting supply chain costs and case studies in supply chain best practices.
Start Your Subscription Today!
Latest Whitepaper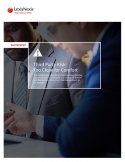 Third Party Risk: Too Close for Comfort
You've got a handle on many of the potential supply chain "disrupters" that can paralyze your business. But the real risk is embedded in areas you may have overlooked.
Download Today!
From the March-April 2018
Power to the buyer
Contracting for Success with Chinese State-Owned Enterprises
View More From this Issue
Latest Webcast
Artificial Intelligence: The Path to Breakthrough Supply Chain Planning
In this session A.T. Kearney partner Michael Hu explains how Artificial Intelligence (A.I.) and Robotic Process Automation (RPA) are emerging as new tools that can lead to breakthroughs in supply chain planning.
Register Today!