Most Supply Chain Managers May Be in Dark About "Conflict Minerals"
Although a recent Securities and Exchange Commission ruling requires that publicly traded companies must disclose the origins of conflict minerals contained in their products by May 2014, many supply chain managers may fail to meet the deadline

By
Patrick Burnson, Executive Editor
·
September 4, 2013
Latest News
Third Party Risk: Too Close for Comfort
The State of the DC Voice Market
A "trucker's market" is likely for 2018, says prominent industry analyst
Spot market conditions remain in a better than good place, reports DAT
NextGen Supply Chain: Time to pay attention to autonomous vehicles
More News
Latest Resource
Third Party Risk: Too Close for Comfort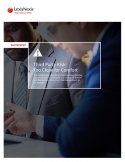 You've got a handle on many of the potential supply chain "disrupters" that can paralyze your business. But the real risk is embedded in areas you may have overlooked.
All Resources
By
Patrick Burnson, Executive Editor
·
September 4, 2013
Although a recent Securities and Exchange Commission ruling requires that publicly traded companies must disclose the origins of conflict minerals contained in their products by May 2014, many supply chain managers may fail to meet the deadline.
According to compliance experts, Source Intelligence, roughly 6,000 companies will be required to report under the Conflict Minerals rule.
Source Intelligence is a founding member of the Conflict Minerals Consortium, which was formed to assist companies across industries and supply chains to meet the requirements of Section 1502 of the Dodd-Frank Act and the regulations approved by the SEC.
In an exclusive interview with Supply Chain Management Review, the company's CEO, Jess Kraus, provided more information and guidelines.
SCMR: How do supply chain managers advise their CEOs on mitigating risk with second- and third-tier partners?
Kraus: Supply Chain managers must have a transparent data collection and management system in place – visibility is CRITICAL because it is THE BASIS for measuring and managing risks at all levels in the supply chain.
Those supply chain managers working with Source Intelligence are given this transparency along with quantified data and monitored by risk models on a 24/7 basis. Our conflict minerals solution tracks all components in a product, assigns a score for risk and generates a report to help supply chain managers to understand the potential risk and source of risk and make intelligent decisions –hence our name "Source Intelligence."
Without transparency, quantified data and 24/7 monitoring, I don't know how a manager can reliably advise their CEO and Board of Directors on mitigating risk with second, third, forth, fifth, sixth tier partners and beyond; some regulations will require visibility all the way to the smelter, which is the case with conflict minerals.
A final point I'll make is that supply chain managers should not only advise their CEO's on mitigating risk deep into the supply chain - well beyond first and second tier suppliers - but also advise their CEO's on guarding the bottom line with an insurance policy to further reduce risk.
SCMR: What advice do you have for supply chain managers who have not even started this process?
Kraus: Accept that this can't be done alone: One of the biggest findings in the July PwC study is that a conflict minerals compliance program requires a synchronized internal and external team (Policy advisors, legal, IT Infrastructure/SaaS, 3rd party Auditing).
They should also assign an internal champion and define your policy – ensure both have the support and buy in of the Senior Manager that will be signing the SD Form. Securing the leader before you begin tactical implementation activities is critical. The dedicated leader manages the internal & external team.
Finally, we advise that they follow a methodical process. We use a 5-step process. Here are the steps:
1. Filter: Determine which of a company's products are in scope. Evaluate whether they contain 3TG or are 3TG necessary in the manufacturing process.

2. Reasonable Country of Origin Inquiry (RCOI): Determine whether the conflict
minerals used in a company's products may have originated from the District Republic of the Congo or whether they came from scrap or recycled sources.
3. Due Diligence: After completing the RCOI, if a company either comes to know or has reason to believe conflict minerals originated in the DRC and did not come from recycled or scrap sources, that company engages in due diligence to gather information about potential risks so they can be assessed and managed appropriately.
4. Data Assessment: Information gathered from the supply chain should not be taken at face value. A company must assess supplier provided data to understand its completeness and accuracy.
5. Report: Prepare and submit Special Disclosure (SD) forms and/or Conflict Minerals Reports as necessary to the SEC.
A full white paper on this process can be downloaded at http://www.sourceintelligence.com/content/white-paper-download
SCMR: What (if any) surprises are contained in your research?
Kraus: The number of companies that have not acted either because a) they hope that the rule will be repealed, b) they do not know if the rule applies to them, and c) they have not secured the internal resources to implement a conflict minerals due diligence program.
Also, we were surprised by how little and incomplete data a public company (our clients) has about their suppliers, surprisingly even with tier 1 suppliers and definitely with all tiers deeper in the supply chain. There are "hidden" places that you can find 3TG's, particularly tin.
September 6, 2013
About the Author
Patrick Burnson, Executive Editor Patrick Burnson is executive editor for
Logistics Management
and
Supply Chain Management Review
magazines and web sites. Patrick is a widely-published writer and editor who has spent most of his career covering international trade, global logistics, and supply chain management. He lives and works in San Francisco, providing readers with a Pacific Rim perspective on industry trends and forecasts. You can reach him directly at pburnson@peerlessmedia.com.
Subscribe to Supply Chain Management Review Magazine!
Subscribe today. Don't Miss Out!
Get in-depth coverage from industry experts with proven techniques for cutting supply chain costs and case studies in supply chain best practices.
Start Your Subscription Today!
Latest Whitepaper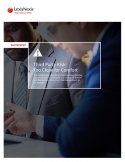 Third Party Risk: Too Close for Comfort
You've got a handle on many of the potential supply chain "disrupters" that can paralyze your business. But the real risk is embedded in areas you may have overlooked.
Download Today!
From the September-October 2017
View More From this Issue