Finding the Next China for Global Supply Chains
In a dynamic economy, multi-national conglomerates and mom and pop shops alike are compelled to keep in close touch with the economic, cultural, and political trends that can change the business playing field virtually overnight.

By
Ted Stank
·
August 31, 2015
Latest News
Third Party Risk: Too Close for Comfort
The State of the DC Voice Market
AGVs: Predictably Flexible
Cold Chain Embraces Automated Storage
Rail Customer Coalition calls on White House to fill open STB positions
More News
Latest Resource
Third Party Risk: Too Close for Comfort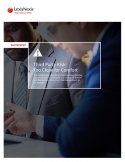 You've got a handle on many of the potential supply chain "disrupters" that can paralyze your business. But the real risk is embedded in areas you may have overlooked.
All Resources
By
Ted Stank
·
August 31, 2015
China, and the search for the Next China, have both been in the news lately. There has been, of course, the decline the Chinese stock market that has fueled a sell-off in other emerging markets. But there have also been stories about the never-ending search for the next low-wage locale where manufacturers and retailers can set up shop and source their goods.
In July, for instance, the Wall Street Journal reported on how US retailers like Walmart, J.C. Penney, Levi Strauss, and Tommy Hilfiger have all set up shop in Africa, where wages for garment workers start at $21 per month, compared to $67 per month in Bangladesh.

While Africa may be today's Next China, there is little doubt that business will continue to search for new sources of supply and a new framework for how to do business in these emerging regions. Indeed, the passage of time continues to attest to the dynamic nature of the modern world. Global businesses, which include everything from large multi-national corporations to the boutique children's clothing and toy store on your local town square, are compelled to keep in close touch with the economic as well as cultural, historical, and political trends that can change the playing field virtually overnight. As a testimony to this dynamism, one need only consider some changes that have occurred in the last five years, including the steep rise in Chinese wage rates, the economic slide in Brazil, the reemergence of Russia as an economic and geopolitical threat in Europe, and the breakthroughs in drilling technology that sparked oil production booms in the USA and Canada, as well as offshore oil production near Africa and South America.

Looking forward, emerging technologies such as 3-D printing and intelligent robotics, together with the increasing sophistication of "Big Data" applications, promise to revolutionize concepts in sourcing, manufacturing, and logistics and throw current supply chain wisdom topsy-turvy.

A foundational change in global demographics also is underway. Every industrialized nation is experiencing population aging, some, particularly in East Asia, at alarming rates. Yet the emerging world is growing; in Africa, for example, the majority of the population is under 25 years old. In addition, populations are moving rapidly into large cities. These demographic trends will have a very real impact on global labor rates and availability in the not-too-distant future. It may be hard to imagine today, given the current political discussion on immigration, but the availability of a young and willing workforce in Mexico, may be viewed as a very positive aspect of North American politics in the 2020 presidential election.

Such unpredictable changes can discourage even the most experienced and confident global business manager. It is increasingly clear that the maxim for business decision-makers is to buckle up their seat belts, and arm themselves with knowledge of the nuances among the nations and peoples of the world that impact business decision-making and, in particular, supply chain operations. Lower salary growth in developed economies compared to those in emerging economies, combined with changes in energy prices could change the sourcing and manufacturing attractiveness of a region in a very short period of time. The recent case of select manufacturing making a return in the USA is a good example of this. Given the economic turmoil in the southern tier of Europe, this trend could emerge in Europe as well.

All of which leads the prudent business manager to question how best to determine the next best location for low cost manufacturing and/or abundant new revenue opportunities – to determine where is the Next China.
Past global business decision frameworks are arguably irrelevant for future decision-making. The rush to China, for example, was often driven by a procurement and manufacturing cost-cutting strategy, the benefits of which decayed over time due to the associated impacts on lost sales and increased direct and indirect costs resulting from long lead-times, disruptions, inflexibility, and increasing wage rates. Yet only a very small percentage of organizations fully consider many of the hard-to-compute supply chain costs that damage performance. Going global increases cost, complexity, and risk; and managing these three aspects simultaneously can be extremely challenging.

Decision-makers hoping to realize the expected benefits of global initiatives must consider all of the hidden costs while attempting to estimate the total cost of ownership (TCO) for global business decisions. At a minimum, TCO models should include all transportation costs (including for example, movements to/from ports as well as global shipping fees), port charges, customs duties and tariffs, quality costs in the form of inspection costs and disposal costs per shipment, non-compliance costs that involve the costs of lost sales and expedited shipments, and the cost of additional pipeline inventory. Advanced models should also consider the more complex costs involving supplier qualification costs, as well as political and economic elements in the form of country risk, supply risk, currency risk, and intellectual property risk. In sum, the major costs that should go into the TCO calculations include:
• Transportation Costs
o Freight Costs
o Custom Duties and Tariffs
o Brokerage Fees
• Cost of Additional Inventory
o Pipeline Inventory
o Safety Stock
• Cost of Quality and Obsolescence
o Factor for Warranty Claims
o Scrap and Obsolescence Risk
o Inspection and Disposal Costs per Shipment
• Cost of Schedule Non-Compliance
o Expedite Costs (Air Freight)
o Stockout and Lost Sales Cost
• Risk Costs
o Currency Risk
o Country/Political Risk
o Competition (Intellectual Property) Risk
o Job Switching Risk
• Payment Terms
o Cash Discounts
o Payment Terms in Days Outstanding
• Cost of Administration
o Offshore Supplier Qualification Costs
o Cost of Administration Trips to Offshore Location
o Cost of Communication
• Cost of Responsiveness
o Lead Time Costs
o Flexibility Costs
o Longer Quality Feedback Loop Costs
o Port Congestion Costs
Since the supply chain crosses all internal functions as well as the external supply and customer networks of an organization, strategic supply chain decisions must include a consideration of the impact of these decisions on service, cost, and assets. It should not be a surprise to find that operating a successful supply chain in the global environment is not a simple phenomenon, and there is far more to consider than meets the eye for the global decision-makers. It is encouraging to find that managers are becoming far more cognizant of these complexities are increasingly utilizing TCO models to help them proactively find the next best location for global sourcing, manufacturing and distribution.

Theodore (Ted) Stank, Ph.D., is the Bruce Chair of Excellence in Business, Department of Marketing & Logistics at the University of Tennessee. He is the co-author with Philippe-Pierre Dornier, Kenneth J. Petersen, and Mandyam M. Srinivasan of Global Supply Chains: Evaluating Regions on an EPIC Framework. An excerpt was published in the January 2015 issue of SCMR. He can be reached at .(JavaScript must be enabled to view this email address). For more information, visit www.utk.edu.
September 1, 2015
About the Author
Bob Trebilcock Bob Trebilcock, editorial director, has covered materials handling, technology, logistics and supply chain topics for nearly 30 years. In addition to Supply Chain Management Review, he is also Executive Editor of Modern Materials Handling. A graduate of Bowling Green State University, Trebilcock lives in Keene, NH. He can be reached at 603-357-0484.
Subscribe to Supply Chain Management Review Magazine!
Subscribe today. Don't Miss Out!
Get in-depth coverage from industry experts with proven techniques for cutting supply chain costs and case studies in supply chain best practices.
Start Your Subscription Today!
Latest Whitepaper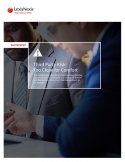 Third Party Risk: Too Close for Comfort
You've got a handle on many of the potential supply chain "disrupters" that can paralyze your business. But the real risk is embedded in areas you may have overlooked.
Download Today!
From the December 2017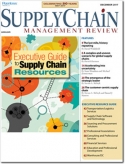 Transportation Trends: The last mile, history repeating
Economic Outlook: A Complex and Uneven Scenario for Global Supply Chains
View More From this Issue