APICS and JD.com Expand Strategic Relationship
APICS and JD look to improve supply chain performance of the omnichannel retail industry by collaborating on a SCORmark Omnichannel Benchmarking project leveraging the JD technology platform

By
SCMR Staff
·
August 18, 2017
Latest News
Third Party Risk: Too Close for Comfort
The State of the DC Voice Market
AutoStore opens U.S. headquarters
LogisticsExchange begins trading, bringing predictability to the transportation market
Port of Long Beach makes bold move to become greener and more competitive
More News
Latest Resource
Third Party Risk: Too Close for Comfort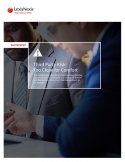 You've got a handle on many of the potential supply chain "disrupters" that can paralyze your business. But the real risk is embedded in areas you may have overlooked.
All Resources
By
SCMR Staff
·
August 18, 2017
APICS, the association for supply chain management, and JD.com, China's largest retailer, signed a strategic memorandum of understanding (MOU) to introduce an omnichannel benchmark system that will advance best practices in the end-to-end supply chain performance of the e-commerce industry.

Leveraging APICS' Supply Chain Operations Reference model (SCOR) and JD's technology platform, the benchmark system will provide major suppliers of JD with real-time comparisons to their competitors and their respective industries at both regional and global levels. In addition, APICS and JD will establish a SCORmark Omnichannel Benchmarking special interest group to develop best practices from their cooperation for global e-commerce supply chains.

"Supply chain management has become increasingly complex as consumer demand has shaped omnichannel retail experience expectations," said APICS CEO, Abe Eshkenazi, CSCP, CAE, CPA. "We have a unique opportunity to work with the largest retailer in China, JD.com, to set standards, identify best practices, elevate supplier performance and then share the resulting knowledge with supply chain organizations around the world."

"Smart supply chain is a strategic imperative for JD's growth, and our work with APICS is an important step in that," said Yongli Yu, president of supply chain R&D for JD.com. "We are focusing on opening our capabilities to suppliers and partners to further the development of AI-powered, technology-driven smart supply chains. This strategic partnership will provide insights derived from real-world surveys, allowing us to deliver a performance-driven measurement and improvement platform for real-world solutions."

Businesses turn to APICS as the authority that advances supply chains through benchmarking, performance improvement, process management and talent development. JD.com operates the largest retail supply chain in China, setting the standard for online shopping through its commitment to quality, authenticity, and unrivalled nationwide fulfillment network. In addition to sourcing only quality, authentic goods from around the world for more than 236 million customers, JD operates an in-house nationwide logistics network, down to the last mile, and was the first e-commerce company to provide same-day service at scale and to deploy delivery drones.

Via this agreement, APICS and JD.com can further each organizations' role as leaders in omnichannel supply chain and continue to cultivate an international supply chain community focused on improving global supply chain performance. The MOU builds on an existing strategic agreement between APICS and JD.com from March of this year.
August 18, 2017
Subscribe to Supply Chain Management Review Magazine!
Subscribe today. Don't Miss Out!
Get in-depth coverage from industry experts with proven techniques for cutting supply chain costs and case studies in supply chain best practices.
Start Your Subscription Today!
Latest Whitepaper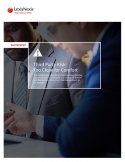 Third Party Risk: Too Close for Comfort
You've got a handle on many of the potential supply chain "disrupters" that can paralyze your business. But the real risk is embedded in areas you may have overlooked.
Download Today!
From the December 2017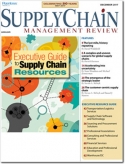 Transportation Trends: The last mile, history repeating
Economic Outlook: A Complex and Uneven Scenario for Global Supply Chains
View More From this Issue